Company Profile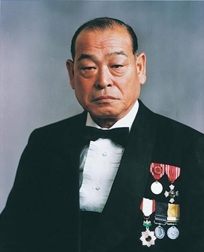 Founder: Mr. Tatsunosuke Kikuchi
(1911-1992)
Porite (formerly "Tokyo Oilless Metal Industrial Co., Ltd."), was established in 1952 in Saitama Prefecture, Japan as a professional manufacturer and seller of oilless bearings. The products of the Company, distinguished by their versatility and convenience, have gained great recognition and support from their customers. Therefore, Mr. Tatsunosuke Kikuchi, the founder of the Company, started his plan to build up overseas manufacturing sites. In 1962, the oilless bearings produced by Tokyo Oilless were launched in Taiwan and widely welcomed in the market. Apart from Taiwan Taiwan Porite has his presence in Singapore, Malaysia, China, Sales offices & ware houses in Europe, Hongkong & USA Detroit.
With fifty years of solid industry experience, Porite group has decided to start its operations in India and Porite India Pvt. Ltd. is established in Feb 2015 in Pune. Porite India has started its plant in Chakan Pune and started its plant construction in Pune acquiring total land area of 82,000 Square meters & completed construction of its Phase one plant of 25,000 Square Meters & started commercial production from mid of 2017. The Company's products are used in a wide array of industries including motor vehicles, consumer electronic products, electrical instruments, general industrial products, office equipment, electric home appliances, aviation technology and green energy.
"Integrity and solid technology foundation" are the unchanged corporate values of Porite Group. While pursuing innovation and sustainable development, the Company endeavors to create a milestone for the technology development of the world. Continuous R&D efforts will be made in the future to ensure the high quality, high performance, and high efficiency of its products. Porite India aspires to make itself an indispensable brand to worldwide consumers.
Porite India not only provides precision components, it creates the happiest moments of your life.
"Porite" is synonymous with the highest of quality.